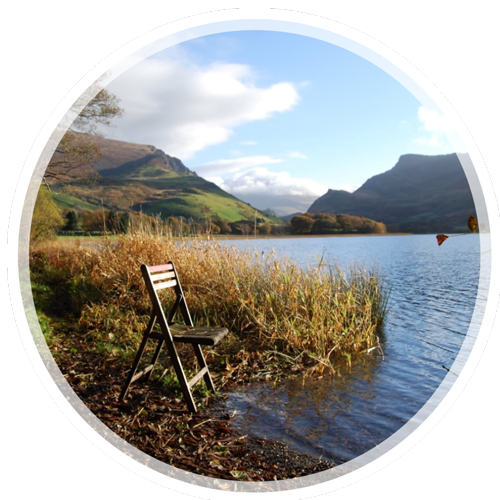 SPACE
to BE
These retreats are open to anyone who is looking for some quiet-but-purposeful time in beautiful surroundings with light-touch facilitation and a flexible, semi-structured programme so each participant can choose how they would like to spend their time each day.
The intention is to offer an opportunity for individuals to step back from daily life and to breathe more deeply, enjoy some silence and enhance their sense of well-being and focus. Read more about themes.
Find out more about accommodation and terms for the retreats.
Completely non-denominational, the retreat is intended for people to make it their own – whether in terms of: their physical and mental health; exploring their relationship to the natural world; reflecting on their life's journey or just taking an opportunity to let go and see what happens.
Offered in small groups (typically of up to 7 people) participants have exclusive use of a quiet meeting room as a base for the duration of their stay. Here they can gather at pre-agreed times, access a number of resources that may help to enhance their experience and participate in those activities that are agreed with the group and that appeal to them.
---
---
Space to Be ™ originated in 2019 at Trigonos – benefiting from the centre's fine reputation for warm hospitality and its magnificent setting on the edge of a lake looking up to Snowdon.
Most things are covered on this site, but if you would like to know more, or to discuss whether or not this may be suitable for you, please contact ros@rostennyson.info